Full Time, Part Time
Overseas
Posted 1 year ago
---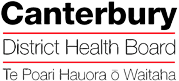 Canterbury District Health Board are looking for a Medical Dermatologist who has experience in Hospital based dermatology. The position is based in Christchurch and can be either full-time or part-time, so the successful applicant can enjoy the wonderful lifestyle and attractions of Christchurch.
You will work in a dedicated Dermatology space, that includes four purpose-built consult rooms, two procedure rooms, phototherapy and patch testing suites. You will be supported by a Dermatology registrar, a Clinical Nurse Specialist and a trained Dermatology nurse. The current Dermatologist will work alongside you and share the clinical and teaching duties involved in the role. You will be supported to develop collegial relationships with public Dermatology services in both Waikato and Auckland, in order to further your development and continuing medical education. The successful candidate will need to be eligible for vocational registration with the Medical Council of New Zealand.
For more information and to apply, view the webpage here.
Or contact Tracey Sutherland, Recruitment Specialist via email Tracey.Sutherland@cdhb.health.nz